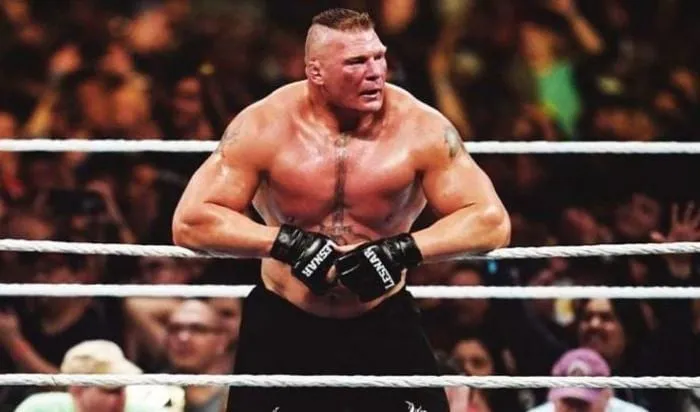 WWE Rumors- Paul Heyman hints at the return of Brock Lesnar, know when the Beast Incarnate may return Beast Incarnate Brock Lesnar. Recently Paul Heyman has uploaded some pictures on his official Facebook account. Seeing which it seems that Brock Lesnar may return to WWE soon.
Paul Heyman changed his Facebook profile picture late last night. In which Roman Reigns can be seen lying on the mat and Paul Heyman is watching him from ringside, while Brock Lesnar's right palm is also visible in this photo. This is a photo from the WrestleMania 31 main event in which Lesnar stood against Roman until Rollins came out to cash in the Money in the Bank contract.
Let us tell you that Brock Lesnar has not signed any contract with the company after August 2020. But ever since this picture of Paul, the audience has been teasing the possible Roman Reigns vs Lesnar, as this match has always grabbed the attention of the people. Along with this, fans are also curious to know who Paul will be associated with once Brock Lesnar returns to the company.
WWE Rumors: What is Brock Lesnar's current status with the company?
Lesnar had his last match in WWE at WrestleMania 36 against Drew McIntyre at the WWE Performance Center for the WWE Championship. In which he had to face defeat and since then he has not been seen in WWE TV.
Lesnar's contract expired in August 2020 and he will now have to sign a new contract with the company as he returns to WWE. WWE reportedly wanted Lesnar to appear at WWE SummerSlam 2021. But the creative team is unable to fit him into any storyline. Lesnar is in WWE's plans but no official comment has yet been made on his possible return.