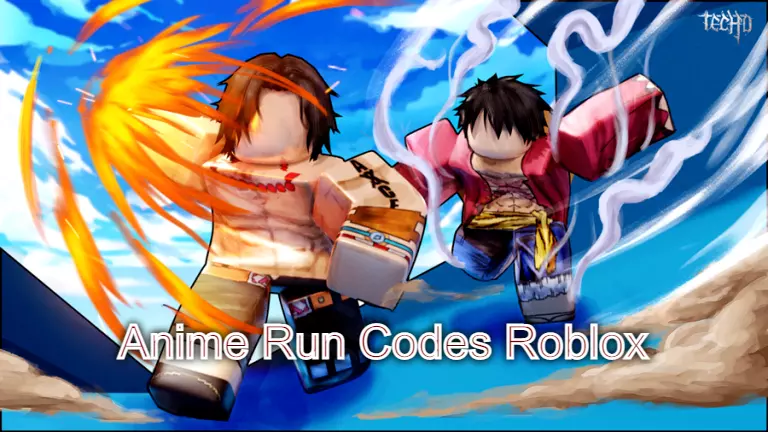 Anime Run Codes Roblox June 2021 – By using the new active Anime Run Codes, you can get some free Coins, Slides, Boosts which will help your gameplay.
We highly recommend you to bookmark this page because we will keep updating the additional codes once they are released. If you want to see all other game code, Check here: Roblox Game Codes List. Also, if you want some additional free stuff such as items, skins, and outfits, feel free to check our Roblox Promo Codes page.
To get the complete list of Roblox Anime Run Codes 2021, Anime Run Codes June 2021 and Anime Run Codes Roblox refer to this article.
Anime Run Codes – Full List
If you need some shards & spins, check if you have already redeemed these codes
Valid & Active Codes
DRIP: Redeem this code and get a free Spin (New)
RAGEMODE: Redeem this code and get some shards (New)
INFINITEMODE: Redeem this code and get 500 shards (New)
release: Redeem this code and get 500 Shards
betarelease: Redeem this code and get 3 Spins
Leave us a comment if any of these codes doesn't work for you, or if you know about any other working code, so we can keep this list updated
Anime Run Social Media Channels
Discord: Next-Gen
Twitter: @NotEphrem
Youtube: Not Ephrem
Roblox Group: https://www.roblox.com/groups/7084882/Next-Gen-Labs#!/about
Anime Run Expired codes
These codes no longer work:
Anime Run Codes – How to Redeem?
Follow the below-given steps to redeem the active codes in Anime Run Codes,
You must jump into the game first.
From there, search for the small Twitter icon that will be present on the left side of the screen.
It will be present underneath the number of gems present on your account.
Then, you need to click on the center icon, enter the code that you want to redeem
You can get the rewards after typing them in some time.
How to play Anime Run? Roblox Game by Next Gen Labs
Anime Run Update 1- > @NotEphrem on Twitter
Race your friends as your favorite anime characters to be the first to reach the end in an action-packed randomly generated speed course!
Notes:
ANY form of exploiting / hacking will result in a perm ban
Green glow around screen = you're in a dynamic gravity zone
This game is still in beta and updates are expected frequently
If you find a bug, instead of disliking it, please join our server below & report it
A game by Next-Gen
Tags – Run, Runner, Obby, Anime, Ninja
New update is out for Anime Run, use code "DRIP" for 1 free spin, use code "RAGEMODE" ### ## shards, and use code "INFINITEMODE" for 500 Shards!
More Roblox Codes – Other Games
Have you enjoyed the codes? Looking for another game's codes? Find them here, more than 300 roblox games with their valid codes updated lists
Anime Dimensions, by Albatross Games > Here
Anime Run Codes June 2021 Related Searches
anime run beta codes
new anime run codes
Roblox
Disclaimer: The above information is for general informational purposes only. All information on the Site is provided in good faith, however, we make no representation or warranty of any kind, express or implied, regarding the accuracy, adequacy, validity, reliability, availability or completeness of any information on the Site.